Defender XL Figure Case - 40K, AoS & Warhammer Loadout
Tabletop Tyrant
TT-DEFXL
Our trays are 355 mm in length and 270 mm in width. The depth depends on the type of tray and the stated depth does not include the glued on the bottom tray. 
 The 40K, AOS and Warhammer Loadout comes with 3 x 35 mm deep infantry trays, 1 x 50mm deep elite infantry tray, one 50mm primaries and one 75mm deep pick and pluck. 
Types of Trays
The Elite tray holds 25 larger based models ideal for 40 & 50 mm based models. The compartment size is 60 mm x 40mm. The tray is 50 mm deep.
The infantry trays hold 36 models. The compartment size is 50 x 32 mm The tray is 35 mm deep.
The "pick and pluck" design guides you for fitting in a variety of models or items. Simply remove the squares of foam you do not require and make a perfect fit for the items you need storing.  The tray is 75 mm deep.
The compartment sizes for the primaris tray are;
 80 x 50 mm x 6
60 x 50 mm x 3 
32 x 50 mm x 16
We have designed the Defender XL due to multiple customers in our retail store requesting a stackable storage case to transport their armies. 
It is twice the size of a normal Defender case.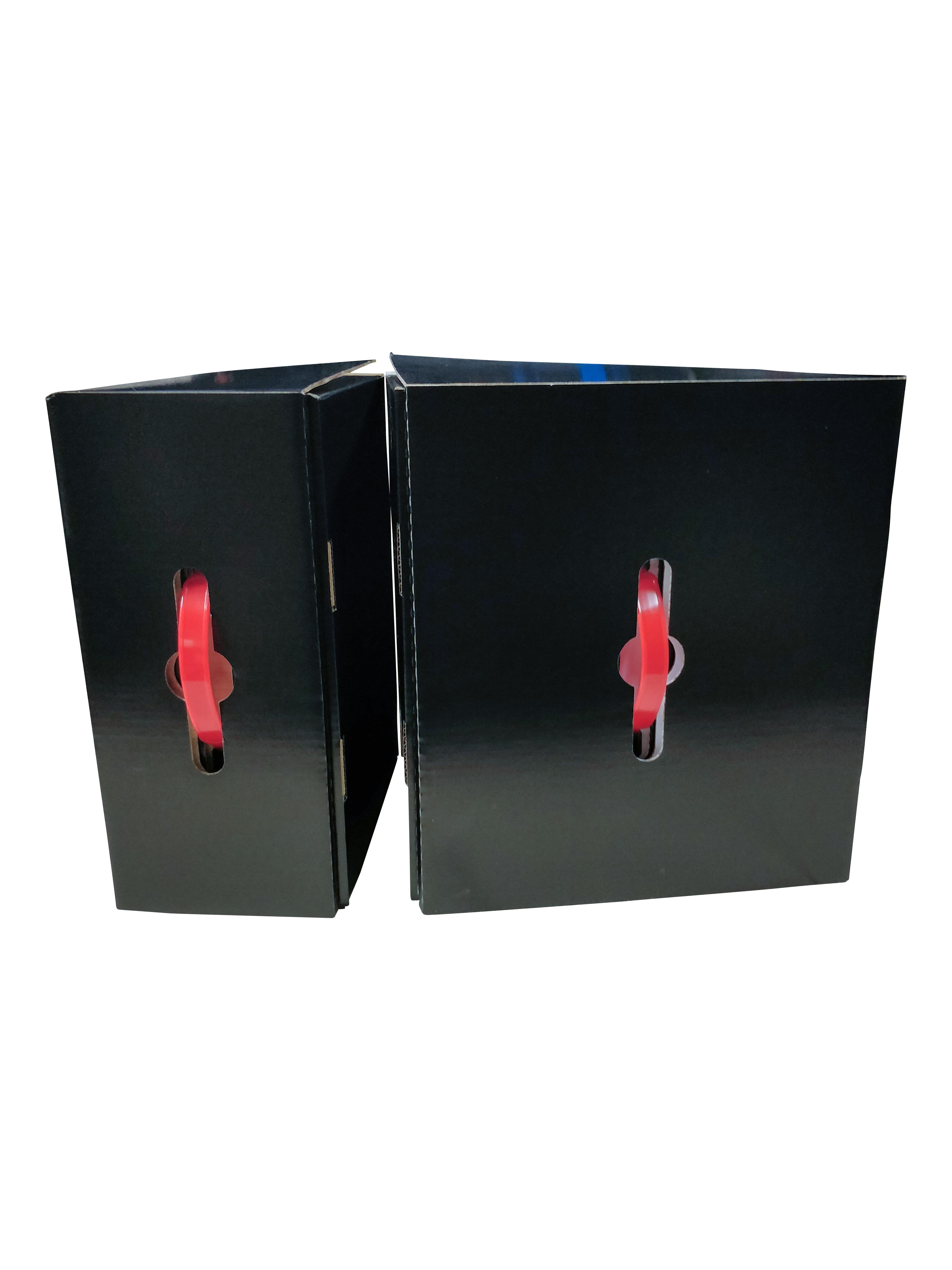 The Defender Case is made from high quality, shelf-ready packaging style cardboard. It has an internal corrugated double wall for maximum durability. We have tested these cases and they can really take a knock!
This choice of material ensures it is very durable and incredibly protective of your miniatures. The design of the Defender case provides you with a wrap-around lid for all-round protection, and the injection moulded red plastic handle forms the snaplock for the Defender to provide a securely closed case the instant it is closed. This ensures the contents are safe from spilling out and can be transported with ease.
Please note any models shown in the tray are for reference only and not included with the case.
The Defender Figure Case Dimensions;
14.75" wide 11.20" tall x 13.76" deep (375 x 285 x 350 mm)