Retail Store
COVID UPDATE: 12/4/21
Our new hours are;
Weekdays 14:00 til 18:00
Weekends 13:00 til 17:00
We will expand the hours when people are allowed to game instore again.
COVID UPDATE: 2/12/20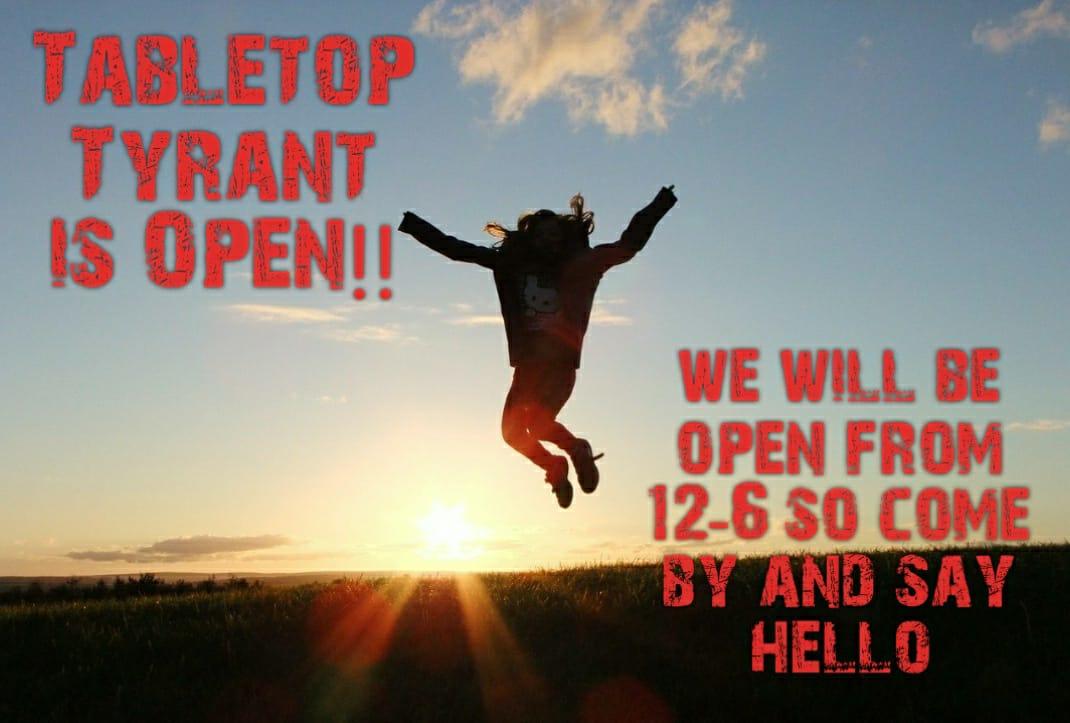 After our enforced COVID holiday 2 (thanks 2020) the Tabletop Tyrant retail store is reopening!
We are open Wednesday 2/12/20.
Our normal hours for the foreseeable future will be;
Fridays, Saturdays, Sundays and Mondays 12-6pm.
We are looking to extend the opening hours in the future.
If you would like to enter the premises please wear a mask. Without a mask, you may be denied entry.
Sadly, due to lockdown rules, there will be no organised play or casual tabletop gaming for the foreseeable future.
Hope to see you, socially distanced, soon!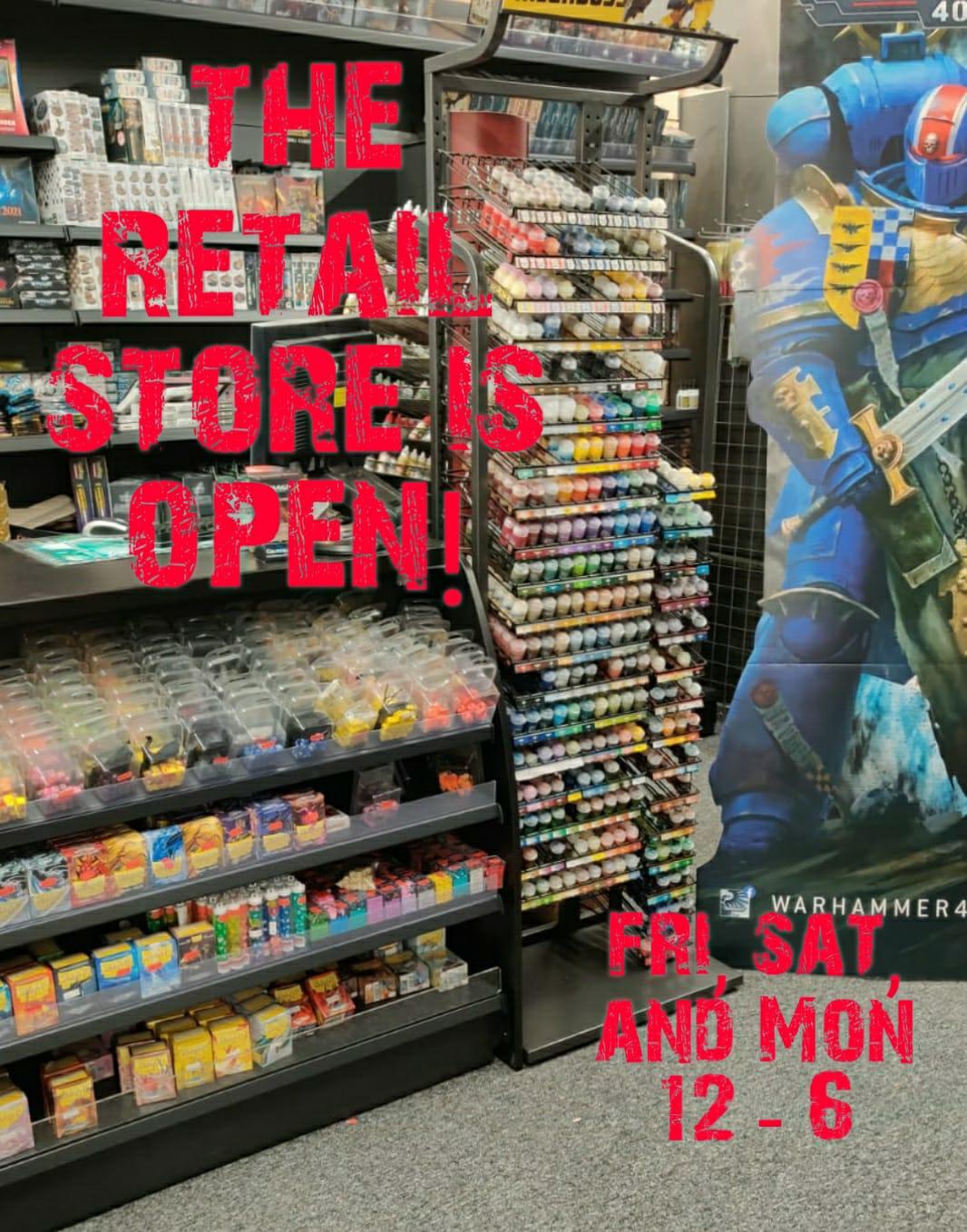 Our retail store is located in the centre of Leicester. Tabletop Tyrant has parking outside and a multistorey car park is only 300 metres away.
We stock Tabletop Tyrant, Games Workshop, Magic The Gathering, Yu-Gi-Oh, CFV, Batman, Buddyfight, Pokemon, Army Painter, Privateer Press, Vallejo, Star Wars X-wing, Armada, Destiny Chessex, D&D, Board Games and Lots More.
If you want to purchase online and have it delivered or collect in store please see our online site Gifts For Geeks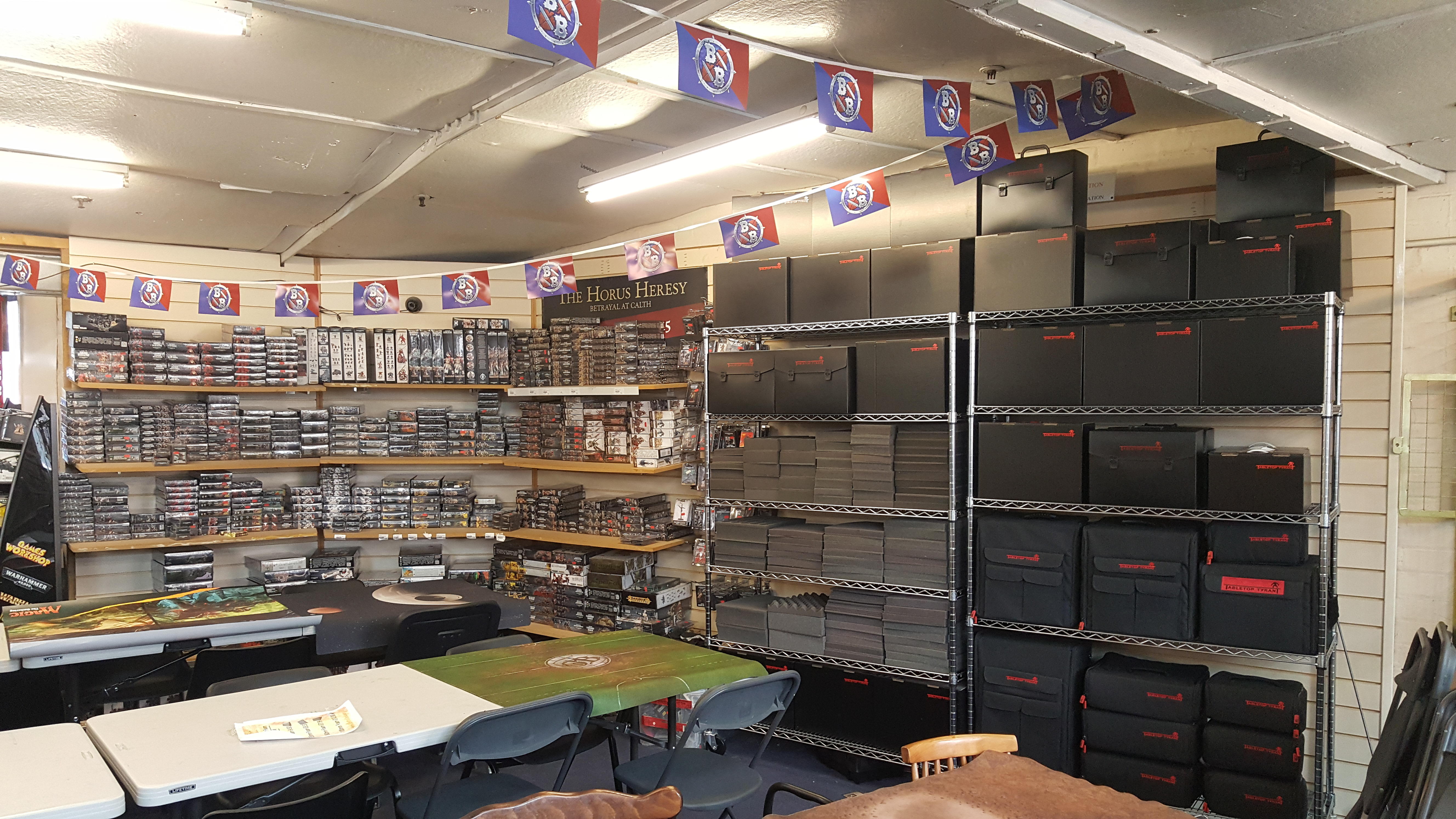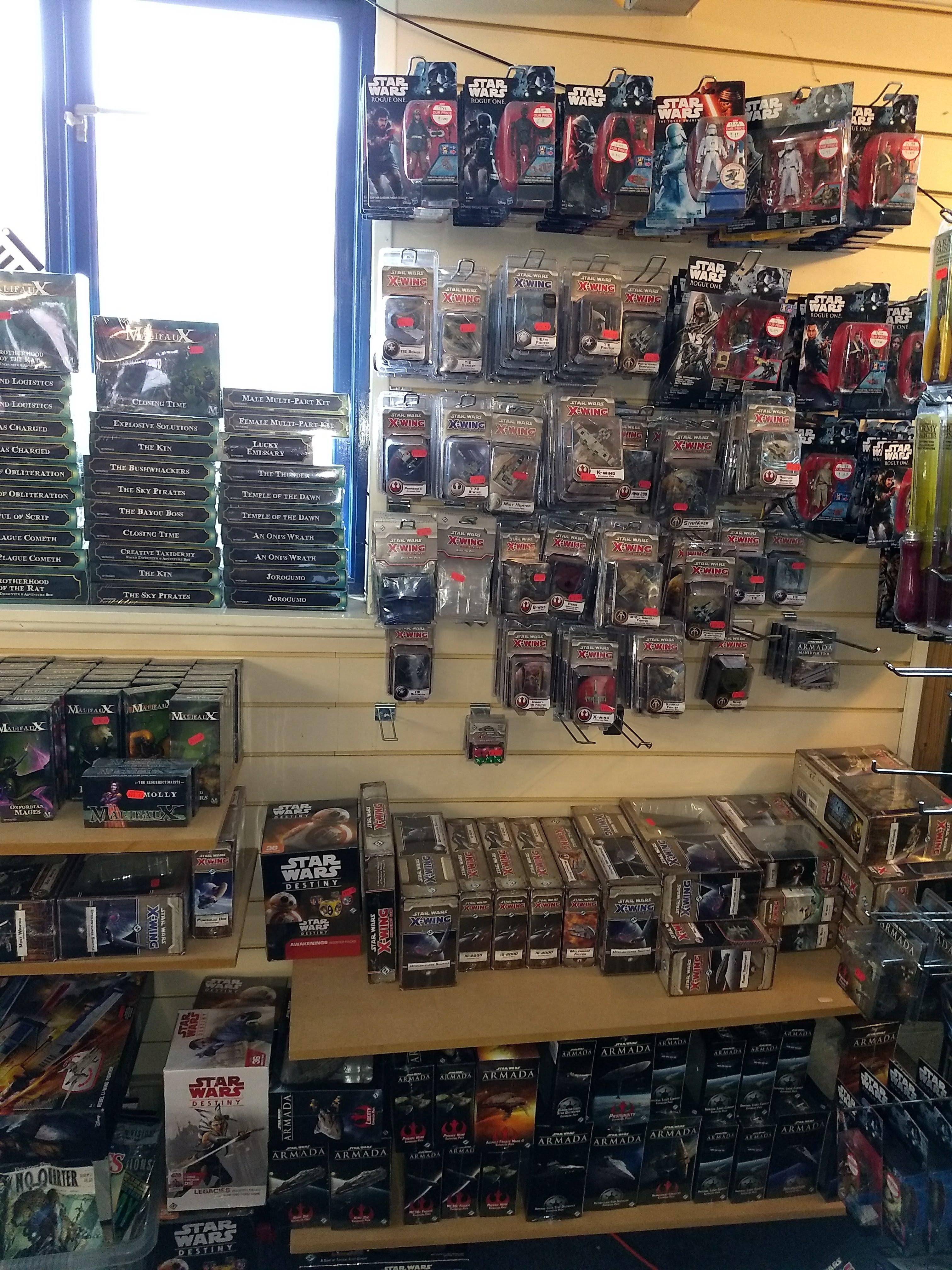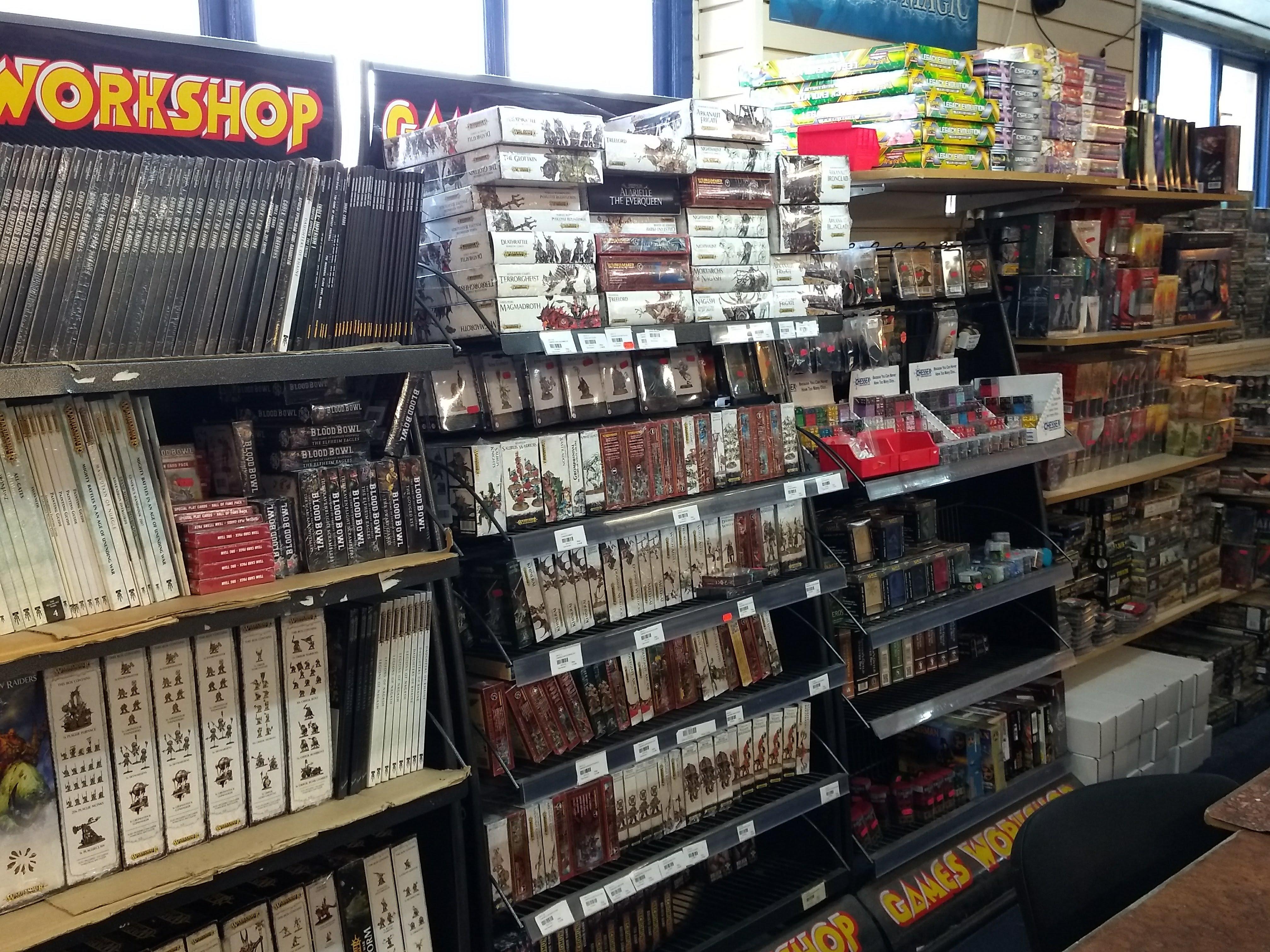 Opening Hours
Monday: 12.00-22.00
Tuesday: 12.00-22.00
Wednesday: 12:00 -22.00
Thursday: 11.30 - 17.30
Friday: 12.00-22.00
Saturday: 10.30- 17.30
Sunday: 11.00 -16.00