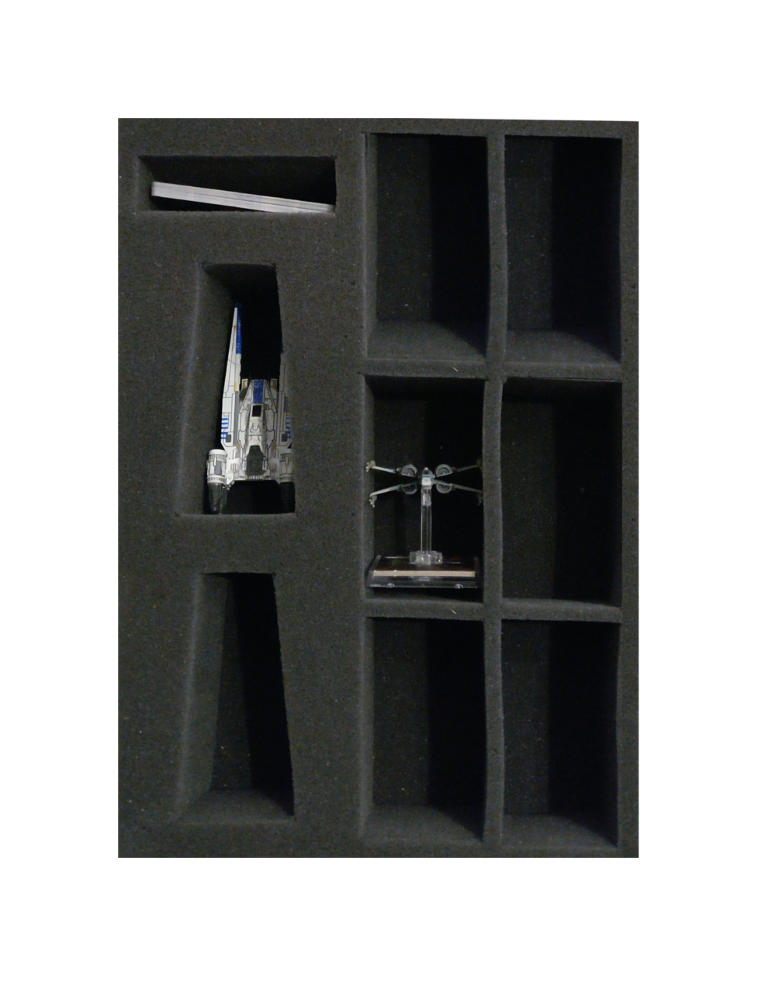 50mm Deep U-Wing X-Wing Half Foam Tray
Tabletop Tyrant
TT-GFG20xwuw
Holds 2 U-wings and 6 fighters and accessory cards. 
Foam trays specially made for the X-Wing miniature game standard size fighters. 
The fighter slots can hold, but are not exclusive to X-Wings, A-Wings, Interceptors, TIE Defenders and other similar sized fighters. 
Dimensions
 L = 185 mm W = 270mm H = 50mm
Specially designed to fit in Tabletop Tyrant figure cases. Please note that any models shown are not included.