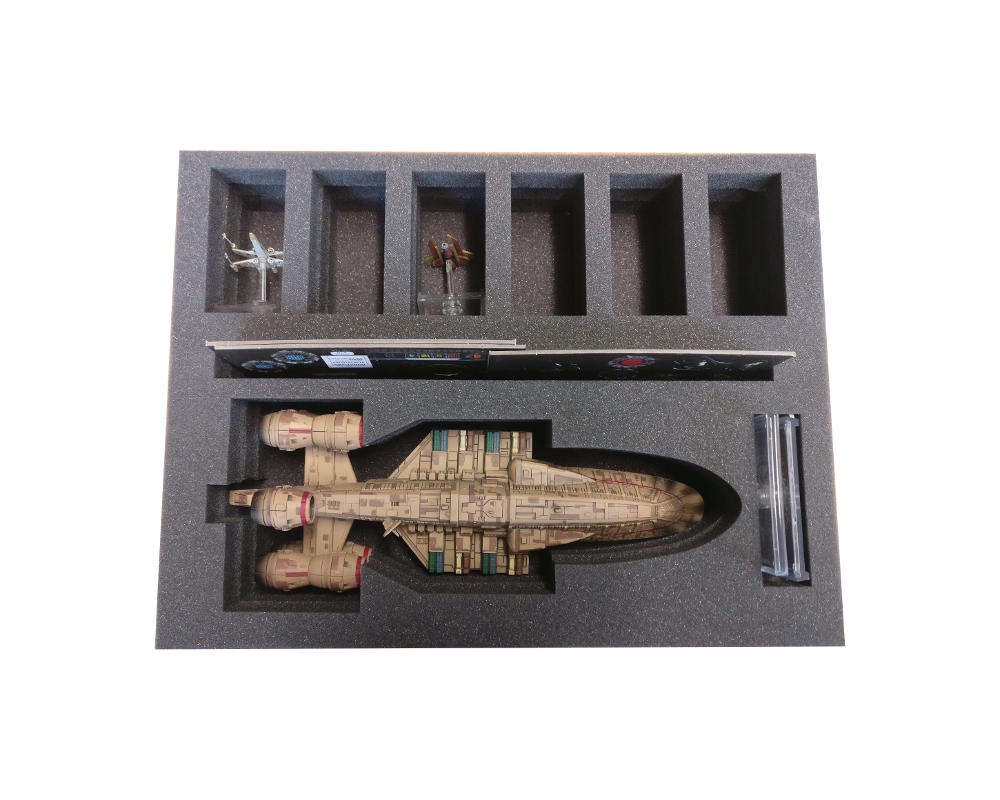 75mm C-ROC & Fighters X-Wing Half Full Tray
Tabletop Tyrant
TT-GFG20xwcroc
Holds 1 C-ROC, 6 Fighters and accessories. 
Shipping from 14/6/17
Foam trays specially made for the X-Wing miniature game standard size fighters. 
The fighter slots can hold, but are not exclusive to X-Wings, A-Wings, Interceptors, TIE Defenders and other similar sized fighters. 
Dimensions
 L = 355 mm W = 270mm H = 75mm
Specially designed to fit in Tabletop Tyrant figure cases. Please note that any models shown are not included.