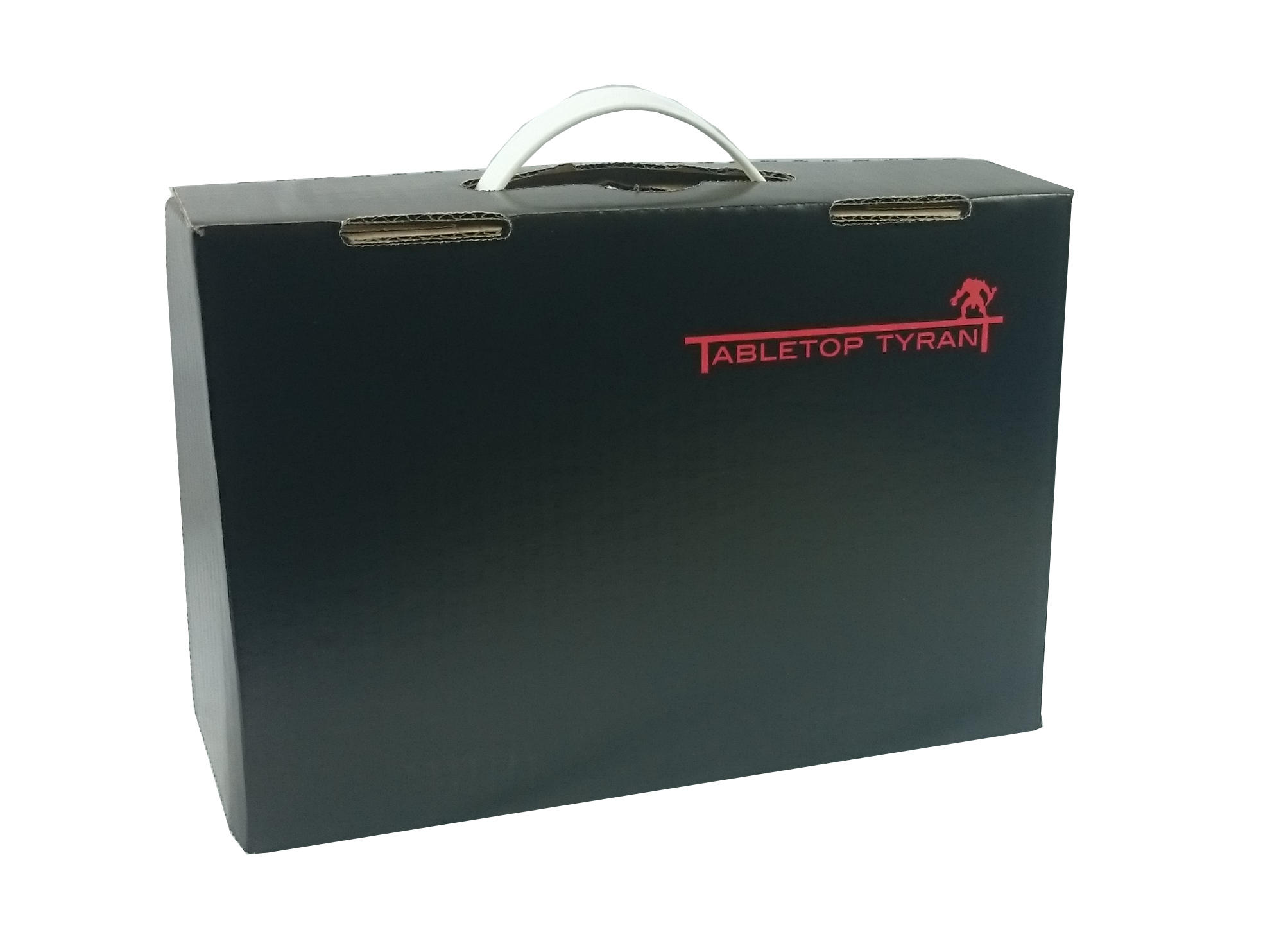 Companion Skirmish Figure Case - Empty
Tabletop Tyrant
TT-CMPEMP
The Companion Case is made from high quality, shelf ready packaging style cardboard. It has an internal corrugated double wall for maximum durability. We have tested these cases and they can really take a knock! 
They are as tough if not tougher as any other miniature card carry case on the market. 
This choice of material ensures it is very durable and incredibly protective of your miniatures. The design of the Companion case provides you with a wrap around lid for all round protection, and the injection moulded  plastic handle forms the snaplock for the Companion to provide a securely closed case the instant it is closed. This ensures the contents are safe from spilling out and can be transported with ease.
Dimensions
The case comes with a red plastic handle and it's internal dimensions are;  
275 mm x 182 mm x 75 mm or 10.86 x 7.16 x 2.95 inches
The external dimensions are;
284 x 210 x 82 mm or 11.18 x 8.26 x 3.22 inches.