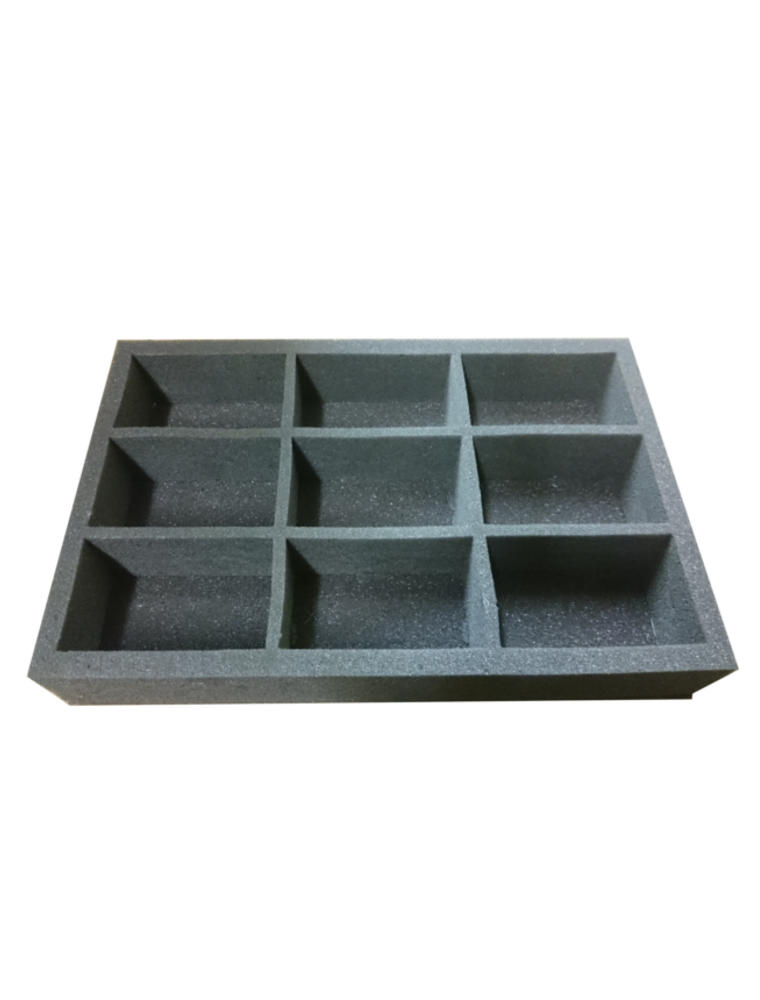 Super Heavy Infantry Half Tray - Various Depths
Tabletop Tyrant
TT-GFG35SHHe
Supplied with a protective cover. Perfect for Games Workshop (28mm) scale miniatures.
Holds 9 Models.
Specially designed to fit in Tabletop Tyrant Cases and the older generation of Games workshop figure cases. Please note that any models shown are not included.
Dimensions 
L = 182 mm W = 270mm 
Compartment size 80 x 50 mm.
14.6" x 11.2" x 1.28"