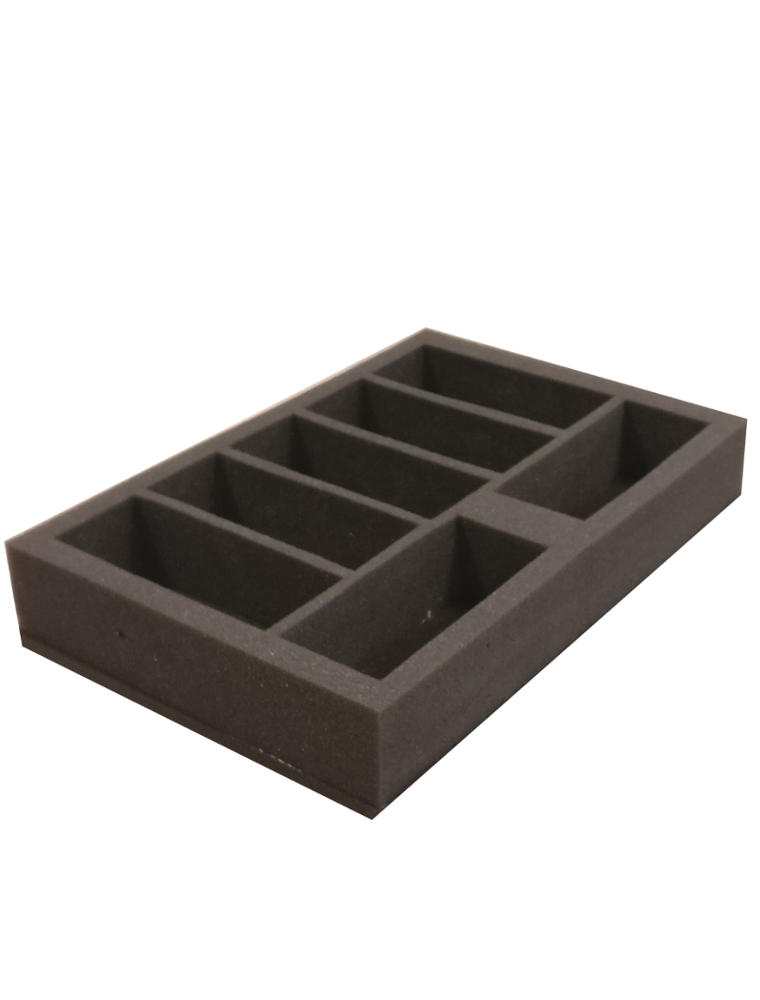 Long Cavalry Foam Tray Half Size - Select Your Depth
Tabletop Tyrant
TT-GFG25HInt
One 8 compartment tray. Supplied with a protective cover. Perfect for Games Workshop (28mm) scale miniatures.
Specially designed to fit in Tabletop Tyrant figure cases. Please note that any models shown are not included.
Dimensions
270 x 180 x 28mm
Compartment size 40 x 108 mm.
Price of the storage foam depends on the thickness selected.