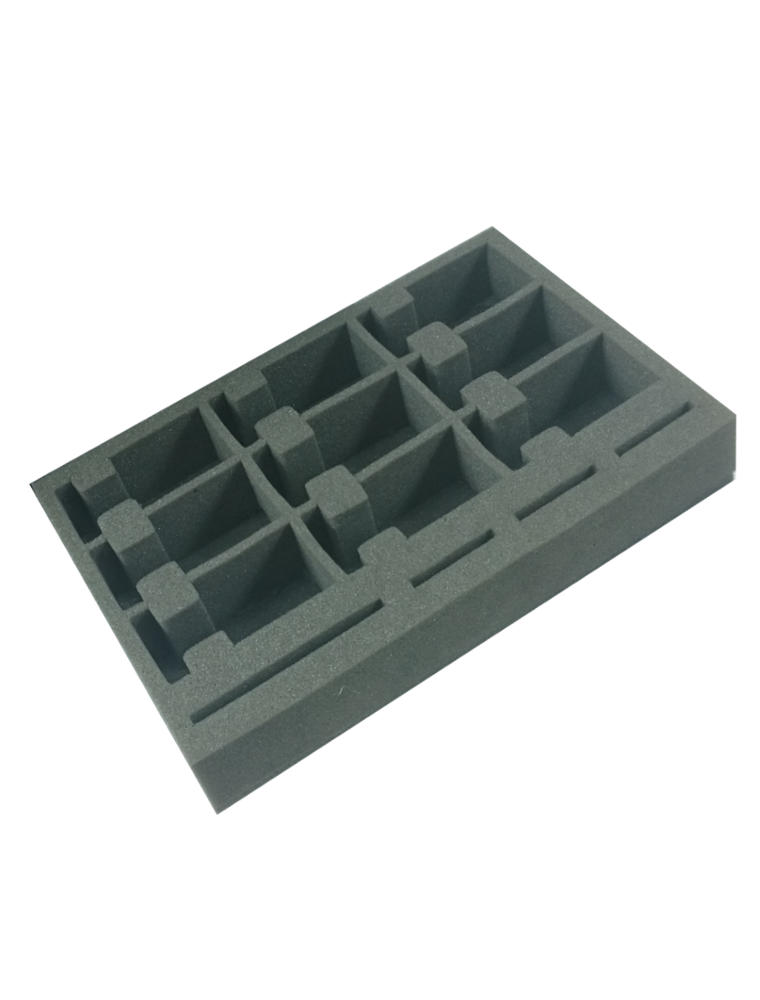 Set of 2 Foam Half X-wing Foam Fighter Tray - Select Your Depth
Tabletop Tyrant
TT-halfX-win
A set of two foam trays specially made for the X-Wing miniature game standard size fighters. This includes but is not exclusive to X-Wings, A-Wings, Interceptors, TIE Defenders and other similar sized fighters. Each tray holds 9 fighters.
Also holds tokens. The 2 trays together are L = 365mm W = 270mm 
Specially designed to fit in Tabletop Tyrant figure cases. Please note that any models shown are not included.